Professor Tony Affigne on Afro-Latino Politics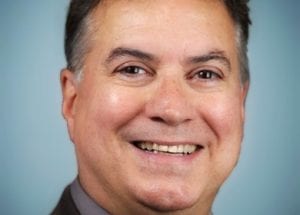 Professor Tony Affigne has been chosen to organize a new program division for the 50th Anniversary Meeting of the National Conference of Black Political Scientists. Founded in 1969, NCOBPS is an independent scholarly association "to study, enhance, and promote the political aspirations of people of African descent in the United States and throughout the world." It is the largest such Black-centered political science association in the world.
At this year's conference in Baton Rouge, Louisiana in March, Affigne will serve as co-chair for a new division on "Afro-Latino Politics," along with Prof. Danielle Clealand of Florida International University. This will be the first time a division addressing aspects of Latino politics has been included as part of the NCOBPS conference. Affigne and Clealand have organized research paper panels and roundtables which focus on the politics of African-descent populations in both the U.S. and Latin America.
Affigne has been a member of Providence College's political science faculty since 1991, and was the founding director of PC's Black Studies Program in 1995. His courses include "Race and Politics in the Americas," "Urban Politics in the United States," and "The Politics of Black Cinema." His published research includes analysis of Black political behavior and the politics of Latino communities in the U.S.